3 Card Spread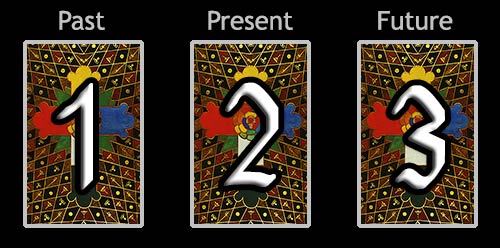 Difficulty: Very easy
This simplistic chronological spread can be used to shed light on the influences that are now behind you, current influences, and what is approaching in the near future. Not much explanation is necessary on this one.
Your 3 Card Reading
The Past

The Universe
The Present

The Sun
The Future

The Chariot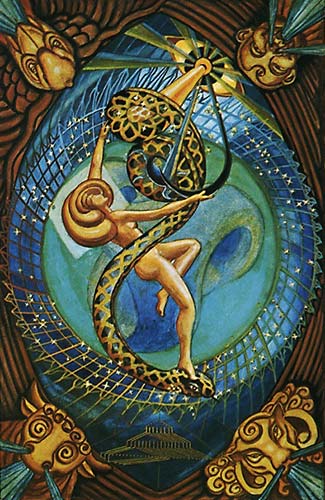 The Past

The Universe

Earth

Treat time and all conditions of Event as Servants of thy Will, appointed to present the Universe to thee in the form of thy Plan. And: blessing and worship to the prophet of the lovely Star.

The matter of the question itself, synthesis, the end of the matter, may mean delay, opposition, obstinacy, inertia, patience, perseverance, persistent stubbornness in difficulty. The crystallization of the whole matter involved.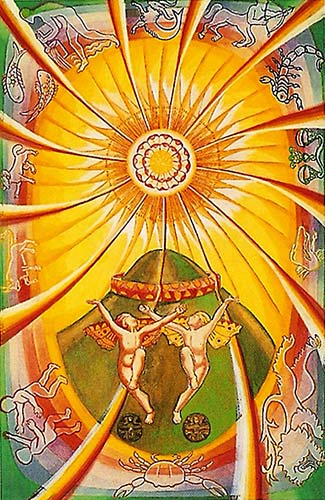 The Present

The Sun

The Sun

Give forth thy light to all without doubt; the clouds and shadows are no matter for thee. Make Speech and Silence, Energy and Stillness, twin forms of thy play.

Glory, gain, riches, triumph, pleasure, frankness, truth, shame-lessness, arrogance, vanity, manifestation, recovery from sickness, but sometimes sudden death.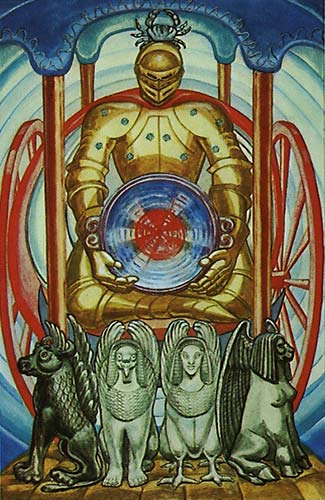 The Future

The Chariot

Cancer

The Issue of the Vulture, Two-in-One, conveyed; this is the Chariot of Power. TRINC: the last oracle.

Triumph, victory, hope, memory, digestion, violence in maintaining traditional ideas, the "die-hard", ruthlessness, lust of destruction, obedience, faithfulness, authority under authority.