Three-Card Spread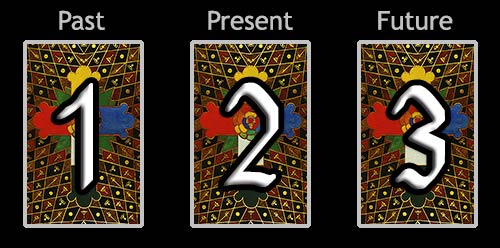 Difficulty: Very easy
This simplistic chronological spread can be used to shed light on the influences that have passed, current influences, and what is approaching in the near future. Not much explanation is necessary for this simple tarot spread.
Your Three-Card Reading
The Past

The Star
The Present

The Hanged Man
The Future

3 of Wands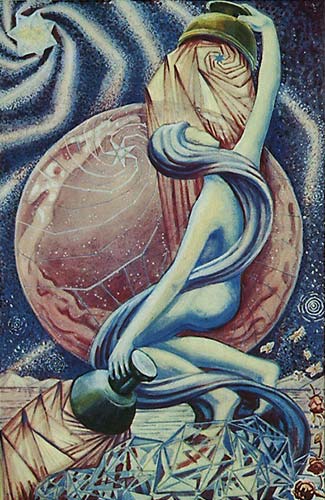 The Past

The Star

Aquarius

Use all thine energy to rule thy thought: burn up thy thought as the Phoenix.

Hope, unexpected help, clearness of vision, realisation of possibilities, spiritual insight, with bad aspects, error of judgment, dreaminess, disappointment.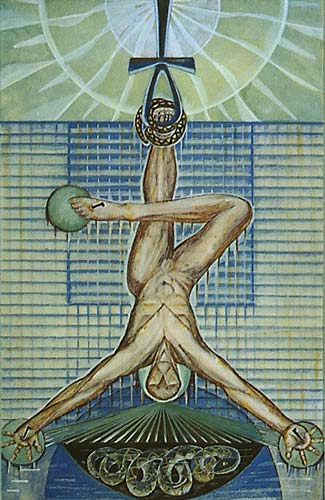 The Present

The Hanged Man

Water

Let not the waters whereon thou journeyest wet thee. And, being come to shore, plant thou the Vine and rejoice without shame.

Enforced sacrifice, punishment, loss, fatal or voluntary, suffering, defeat, failure, death.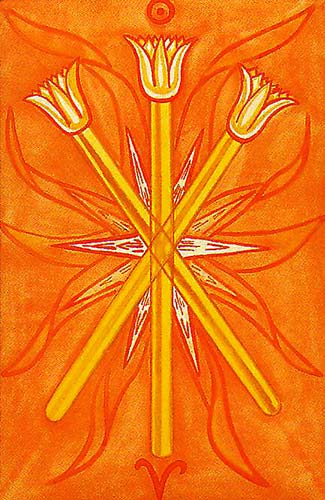 The Future

3 of Wands

Sun in Aries – Virtue

This card refers to Binah in the suit of Fire, and so represents the establishment of primeval Energy. The Will has been trans mitted to the Mother, who conceives, prepares, and gives birth to, its manifestation. It refers to the Sun in Aries, the Sign in which he is exalted.

The meaning is harmonious, for this is the beginning of Spring. For this reason, one sees the wand taking the form of the Lotus in blossom. The Sun has enkindled the Great Mother.